Moving Tips and Sizes of Shipping Containers
Moving or relocating to another country or state can be really exciting and fun, especially when you are relocating abroad. As a result, you will have to relocate all or most of your possessions, and the process may prove exhausting and stressful as well. Household items, furniture, items like appliances that are large and even heavy items can be included here. Did you know, Container Sales Group is the top industry leading customer service in Illinois? We offers high standard and quality of either new or used shipping containers!
Most of the time, you can move by van or truck with your belongings; however, the need for bigger moving- and storage-solutions, such as shipping containers, may arise occasionally. It is a good idea to take into consideration the logistics of shipping your personal items overseas when you're sending them across the country.
This type of situation is best solved by renting and using shipping containers. Apparently, they come in different sizes, and if you pick the right one for your needs, then all of your possessions will fit into one container, thus saving you money.
It is possible to find shipping containers of almost any size. The exterior measurements of shipping containers determine their sizes. Twenty foot containers, for instance, are usually twenty feet long, eight feet wide, and eight feet tall. Containers for large loads typically measure 8 feet wide and 8 feet high, but the sizes can vary depending on the model.
A container should be measured on the inside as well as on the outside before choosing. The dimensions of the interior of a twenty-foot container are approximately 19 feet and four inches long, 7 feet and eight inches wide, and 7 feet and ten inches high due to the thick walls.
Have any questions on Container Sales Group services? Read our FAQ Section.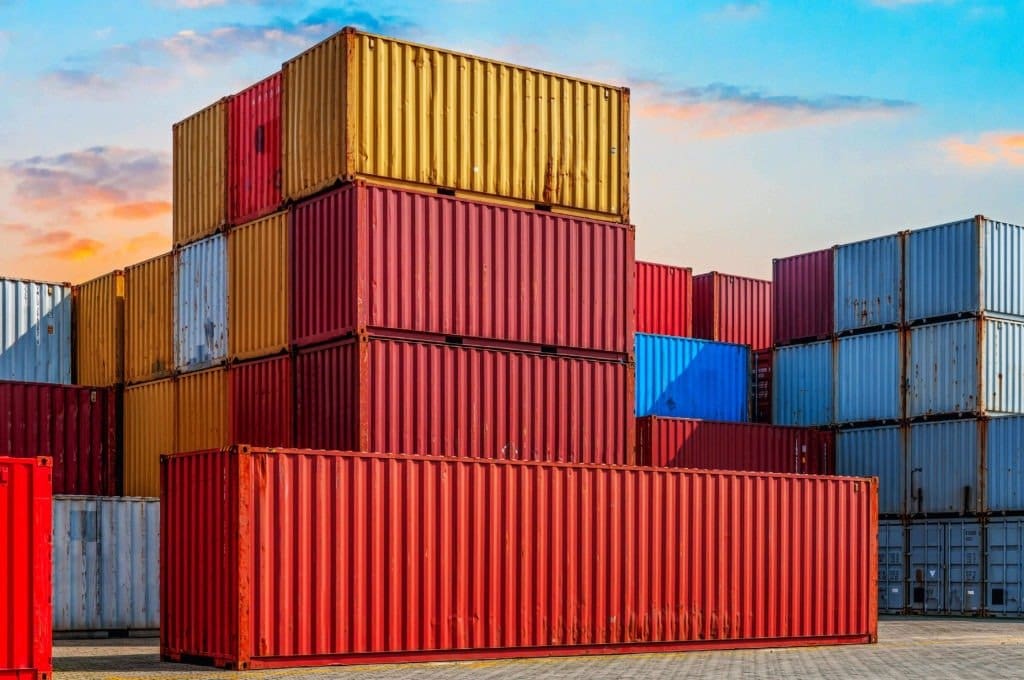 A Guide To Hiring A Shipping Container
Location Is Important
When you are looking for fast and cheaper deliveries, it makes more sense to choose a company nearby. Delivery services vary according to your location. Some companies charge a higher fee if it is a long distance moving and you are transporting heavier items. In order to get the best deal, you should compare prices from several local companies.
Check The Reputation Of The Company
In spite of their many advertisements claiming to offer the best shipping container service, it is hard to find proof of that. When a company has long-term business knowledge and experience, its reputation will not be compromised.
Pricing Comparisons
Looking around for shipping containers and comparing prices gives you a sense of what you should expect to pay usually. Even though the cheapest option is not always the best price, this knowledge will help you negotiate better deals with different companies.
Standard ISO Sizing
It is best for containers to conform to ISO standards to prevent problems with transporters. You may find that transporters are unwilling to move your container if your container is not in good condition.
Choose The Right Container Size
Shipping containers are available in a broad range of sizes, from 10 ft (3.048 m) to 48 ft (14.63 m) long, but the standard is a 20 ft. shipping container (6.096 m). The shipping container needs enough storage space to be accommodated especially when you have a lot of fragile items. A minimum of 1.5 meters of extra space should be available on all sides to ensure it fits.
The Grade Of The Container
There are three different grades for used containers corresponding to their condition, Grade A, B, and C. Containers in Grade A are in fantastic condition, almost as if they are brand new. Grade B shipping containers indicate good condition. If shipping containers are in fair condition, they are graded C.
In addition, you should consider any repairs or modifications you may need for your container depending on how it will be used. If you plan on storing items in the container, you may need to modify the door and purchase new locks. In order to use the room as an office, it may need windows, doors, paint, and the logo of the company. Repairs, modifications, and installation of electrical and heating and cooling systems will be charged extra.
Can I Transport A Shipping Container?
As you come across videos and blogs encouraging you to consider transporting a shipping container on your own, you must take in consideration the planning, and expertise to make this happen. You may want to check with your local authorities what the laws are surrounding this, since the rules may change from one location to another.
Container Sales Group uses experienced, certified & professional trucking companies that can help you have it delivered to your site and take care of the entire container shipping delivery process.
Floor Treatment For Shipping Containers
Manufacturers design shipping container floors to withstand the harsh extremes of the open ocean and use a lot of chemicals to fend off insects.
If you plan to keep the original flooring, there are some ways to mitigate pesticide risks. Marine plywood emits toxic fumes that dissipate over time, but sealing your floors with a non-breathable material is the most reliable solution.
You May Want To Consider These Choices For Treating A Shipping Container Floor:
Epoxy
Using a solvent-free epoxy made for wood will help trap any toxic pesticide leakage.
Non-breathable flooring underlay
You can use a non-breathable flooring underlay underneath tile or imitation wood flooring to seal in fumes.
Concrete
A polyethylene plastic sheet is first laid down on the original flooring before you spread the concrete. This creates an airtight barrier.
Interested in purchasing new or used shipping containers? Container Sales Group has what you need! Contact us online or through our telephone number (708) 639-4783
Containers Sales Group offers the following services:
Other Articles We've Hand-Picked for You