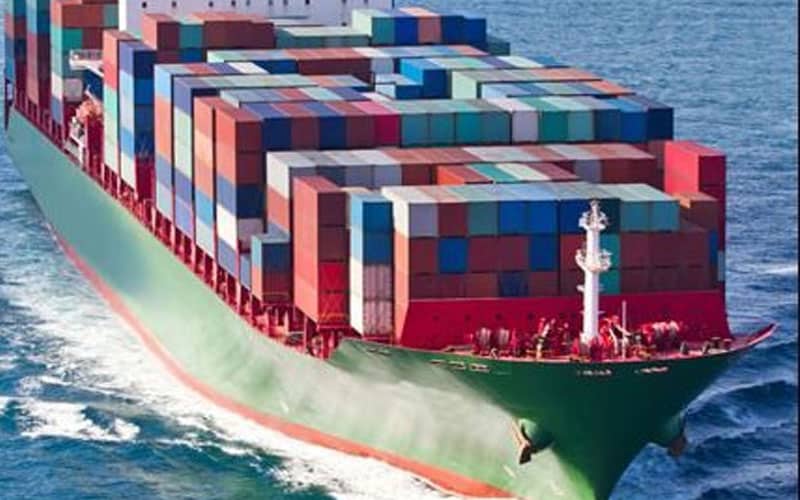 How to Buy a Shipping Container?
Shipping containers (also known as Conex Boxes, Cargo Boxes, Freight & ISO Containers) are an excellent choice for storage, ocean export and building and have become extremely popular in recent years in for storage, home building, swimming pools, workshops, garages, schools and hospitals. How to invest in shipping containers?
How to find a shipping container for sale may sound simple, but here are some factors you should consider before buying one in the United States:
Do you need a permit?-
Many cities and localities in the USA have restrictions on container usage. Always check this aspect with local authorities before buying a container.
Size-
Shipping containers are available in various sizes with the most common being a 20 ft. and 40 ft. Standard (8'6" high), and 40 ft. High Cube (9' 6" high). Size is determined by how much space you need.  For storage & ocean export consider how much product needs to be placed inside the container.  And for building & modification, how many containers do you need for your specs.
Type-
Shipping Containers also come in various types like: Double Door (on one end), Double Door (on both ends), Open Sided Container and an Open Top Container, Flat Rack, etc. . If you need one to build a home, consider the High Cube container which gives you a higher ceiling, adding an extra foot for comfort. And if you are using a shipping container for a swimming pool, some people consider an open top container.   
Condition-
Shipping containers spend years in the harsh marine environment. A dent here, some rust patches there testifies their journey. While minor cosmetic damages don't jeopardize their structural integrity, serious damages aren't uncommon among containers making them less robust than their counterparts. Based on their conditions, shipping containers are classified in the following category:
"AS IS" – Used containers are units that are retired cargo containers sold with possible holes, floor damage or other fixable repairs. These containers have heavy signs of usage and deterioration. "As Is" storage containers make a good option for customers looking for a discounted container that they can repair themselves or build with. 
Wind & Water Tight (WWT): These weatherproof units are typically 10-20 years of age and are retired from the steamship lines lease fleet.  The exterior condition of the containers can have some rust, dings, dents & professional welded patches or repairs due to some damage that was sustained in shipping products overseas. These containers cannot be used for ocean export because their CSC plate is expired but are great for ground-level, portable storage or building purposes.
Cargo Worthy (CW): This is a CSC (Container Safety Convention) criterion under which a used shipping container is deemed suitable for transport of cargo overseas all over the world.  These units are typically, 10-15 years of age, made from strong Cor-Ten Steel, wind/water tight, and structurally sound for international cargo transport.  Aesthetically, Cargo Worthy containers all have some exterior rust, dings, dents & welded patches. The floors are made from solid marine grade laminated plywood with steel horizontal bars running underneath the flooring every 4-6" running the length of the container. The quality of these containers is ideal for ocean export, ground-level storage or building purposes at a lower price point than New/One-Trip Containers.
IICL (International Container Lessor):  IICL has created a standard of inspection that ensures that an Shipping Container (aka ISO Container) is in adequate condition to be leased for cargo transportation. IICL often guarantees a high standard of quality (regarding the condition of the container) but also ensures that the container will also be dependable and last for many years. On average IICL units are newer, structurally sound, and have better cosmetic appearance than other used containers. Excellent for ocean export, ground-level portable storage or building.
One-Trip / New: These units are manufactured overseas and have made one-way move with cargo over to the United States. These containers have not spent a lot of time on a vessel or being handled at the port and make an excellent choice for ocean export, ground-level portable storage or building.
Space-
Before you buy a container, make sure you have the required space needed to safely deliver your container.  Most likely, your container will be delivered on a tilt bed (aka roll off or landoll) style truck bed or trailer. For a 20 ft. container you will need around 55 ft. of straight-line space and a 40 ft. container, you will need 110 ft. of straight-line space. And factor in 12 ft. of width and 16 ft. of height clearance (no wires or trees).
Reliable Shipping Container Vendor-
Finally, one of the most important things in buying a shipping container is to purchase from an experienced, reputable vendor who sells quality shipping containers and offers solid customer service.  Container Sales Group (have this link to our about us page) has been selling new & used shipping containers for over 23 years throughout the United States.  Our customer reviews will give you an idea of the types of containers we sell and the customer service you can expect to get when you work with our company.   
Ready for a quote?
Call us at 708-639-4783, connect with us through web chat or fill out our easy quote form for a free quote.