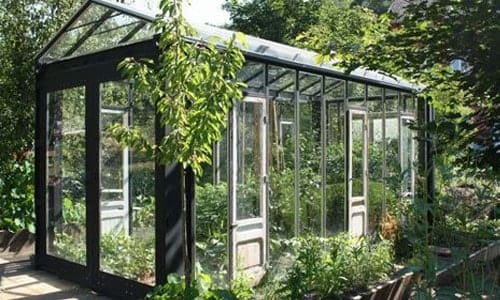 Greenhouses are constructed to be more environmentally friendly than their non-greenhouse counterparts. They can change its temperature by absorbing solar radiation during the day and storing it in insulated walls at night, according to Solar Energy World. Greenhouses are typically built of glass or plastic, although if you want to make one with the lowest environmental effect, shipping containers are a great option.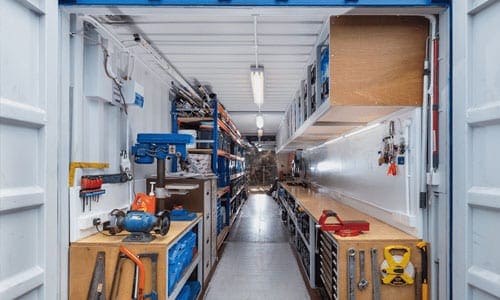 A workshop is a place where you can carry out repairs and tasks in a clean and organized manner. When it comes to choosing a workshop, most people think about the amount of space they have and the tools they need. However, there's another important factor to consider: your environment. A shipping container workshop is a perfect option for the person who wants to be green while still having a functional workspace.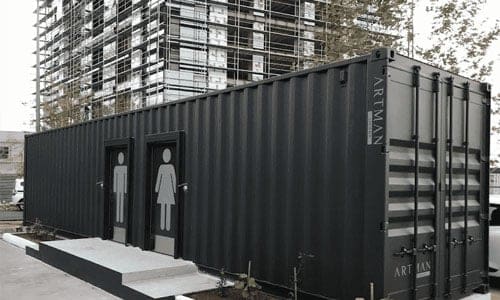 We need to go to the nearest toilet, no matter where we are. If you run a portable toilet business, you may wish to think about free modular boxes. It's inexpensive, portable, and eco-friendly. Having shipping containers portable toilets on location could help save your company money on production and installation by removing the expense of moving them.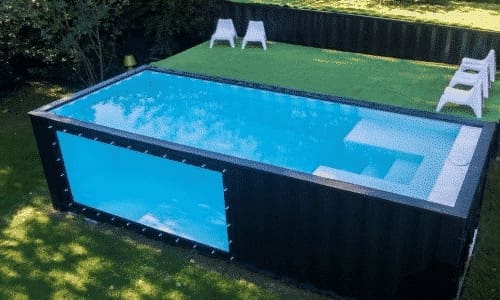 If you're looking for a swimming pool that will make a big splash, look no further! Shipping container swimming pools are all the rage. They can be made in any size and shape, and they're perfect for people who want an eco-friendly pool that's also low maintenance. All you need is a watertight shipping container, some chlorine, and a filter, and you're ready to go!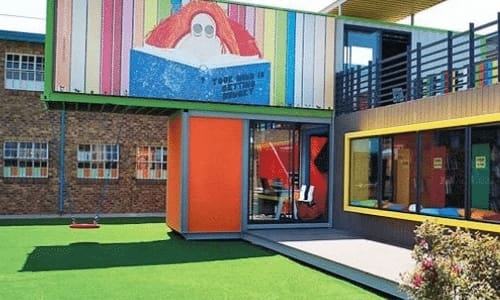 When most people think about using shipping containers in schools, they imagine using them as temporary classrooms. However, there are other possibilities as well. For example, a shipping container can be turned into a science lab, art room, or even a computer lab.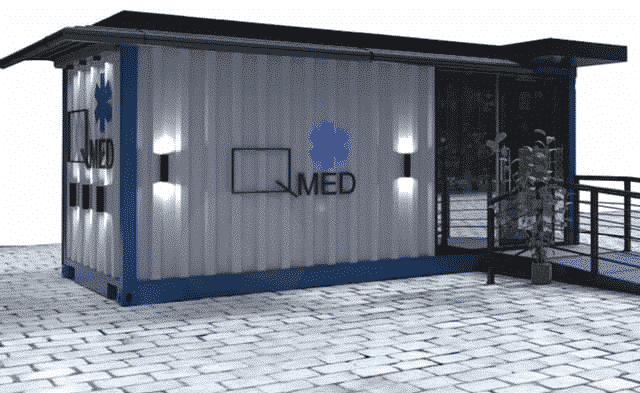 Since the pandemic began, health authorities worldwide have been considering how to increase bed capacities while maintaining a low cost; without putting patients who are negative and in need of medical care for other ailments at risk. With beds, ventilators, monitors, and intravenous fluid stands needed to treat two ICU patients, one container can accommodate one or two COVID19 patients with necessary medical equipment.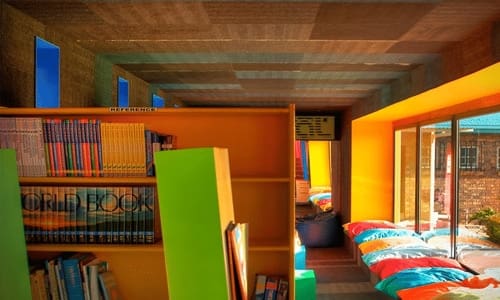 It's a safe haven for children at an independent shipping container library or within a shipping container school campus. Especially when the interior and exterior designs are designed to entice kids to relax and read their favorite books. It might be your new favorite spot!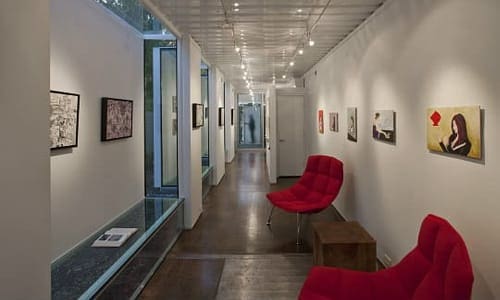 The Gallery On The Go may be placed in a variety of containers, including shipping containers. Commercial shipping containers are commonly used for business purposes, although they also play an important part in allowing art galleries to be created without sacrificing aesthetics or quality.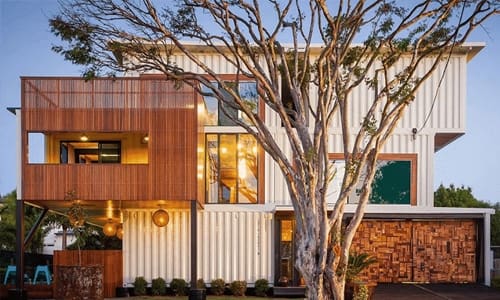 Containers might also be transformed into homes. Recent interest in converting old shipping containers into residences has emerged as a result of their low price and mobility. Some people have gone so far as to convert them into bedrooms, studios, or offices.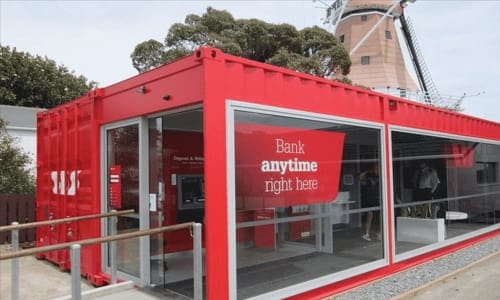 When a bank is designed within a container, it is not just about the exterior. It's also necessary to think about the interior layout, security features, and climate control. By using shipping containers, you can create an attractive and secure bank that will meet all your needs.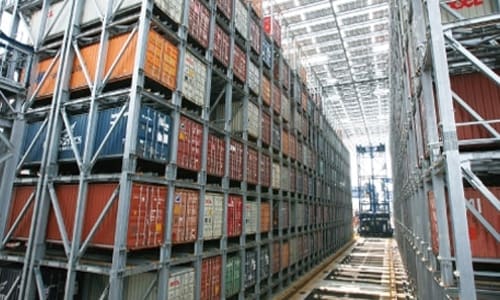 This picture was used to feature/show stacks of containers–we cannot build a container to for a warehouse.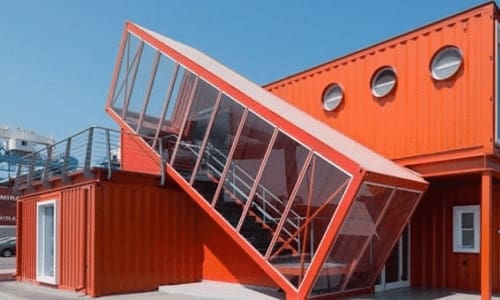 The shipping container office may be used in a variety of ways, including as an office. Co-working offices are also built out of shipping containers, which is another current trend. You could discover stacked shipping container offices at a seaport. Workers utilize both permanent and temporary housing on a building construction site much like they do at any other workplace.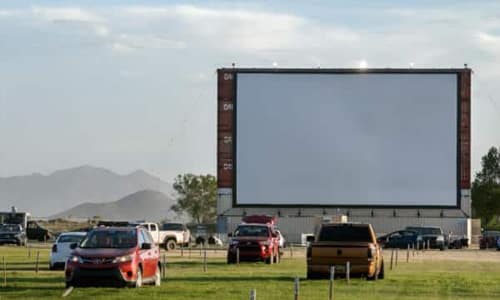 How awesome is this idea of putting together shipping containers to make a huge screen for an outdoor pop-up drive-in movie theater/cinema? That's correct, a shipping container movie theater/cinema. The stacked containers serve as a backdrop in front and behind the big screen, which may also be used as an office or storage for equipment.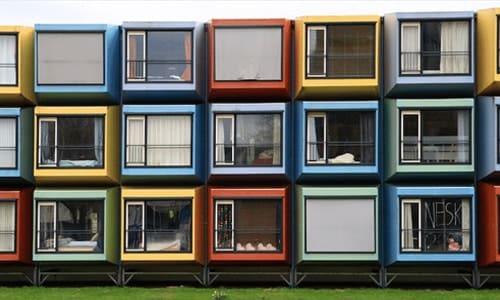 At the University of Amsterdam, shipping containers are being utilized to create temporary housing for students. The pre-fabricated houses can be put together quickly and are inexpensive to construct (only €3,000 per unit). They're also small enough that you don't need a construction crew or permissions–anyone with some free time and simple tools can build a shipping container for a student home.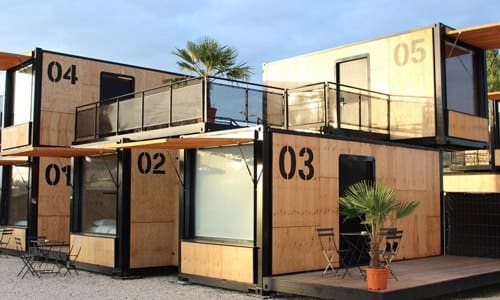 The main idea behind shipping container hotels is to offer guests the most basic comforts of home for a reasonable price. These lodgings are ideal for everything, whether you're looking for a beach hotel in India, a roadside motel for traveling business people who need somewhere to rest before their red-eye flight back home, or a 5-star hotel for the demanding traveler — there's something for everyone!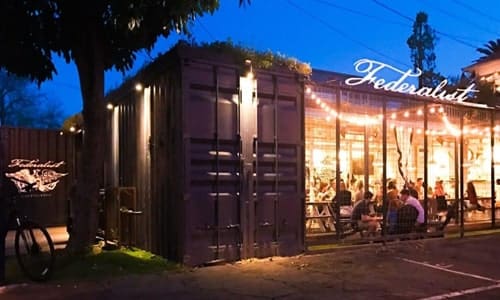 There are a lot of restaurants in one place, from just one to almost five. A shipping container restaurant may be a good idea. I'm sure you've seen some from around you or, if not yet, you must be amazed by them, just like me. Cafes, coffee shops, bars, and bistros are among the types of eateries that may emerge. They can have intricate patterns and themes to appeal to customers and delight them enough to drive in for a meal or simply spend time together with the family.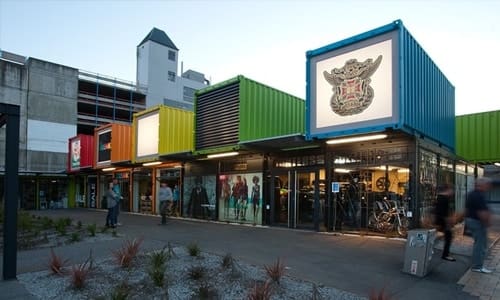 It may be for grocery stores, retail outlets, pop-ups, and any other type of business. Shipping containers are ideal for creating an indoor mall! The objective is that if you're going to build malls out of shipping containers, the rental fees will most certainly be lower, which is essential for small companies to get off the ground and offer their goods. If you're unfamiliar with this concept but think it's a good one, check out some existing shipping container malls built in London in 2016 on busy roads because they were first started in 2016.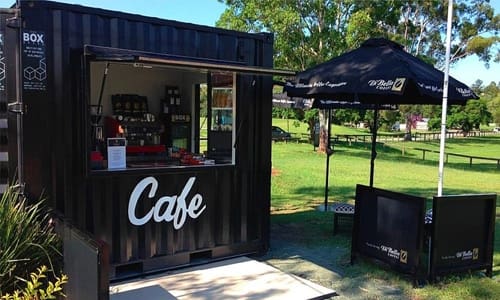 How would you like to set the perfect ambiance for your new cafe? Cafes are a great place to disconnect from the hectic pace of daily life. When it comes to creating the ideal cafe atmosphere, one of the most significant elements is maintaining client satisfaction. Our shipping containers are exactly what you need to make it a reality! They have high ceilings and various colors that allow them to be readily modified. There's no end to people's creativity. Nothing is stopping YOU from going where NO ONE has gone before with this idea.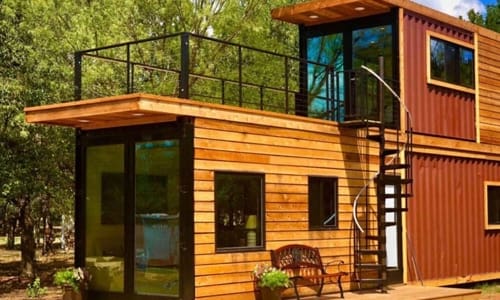 The shipping container hunting cabin can be a great idea to make if you want the convenience of having power, yet want minimal amenities. The main advantage is that there's no need to get permits or deal with building codes because it's not considered a permanent structure. It doesn't have to look like a log cabin, however, it has been made from wood and metal for keeping everything inside safe in case of wild animals.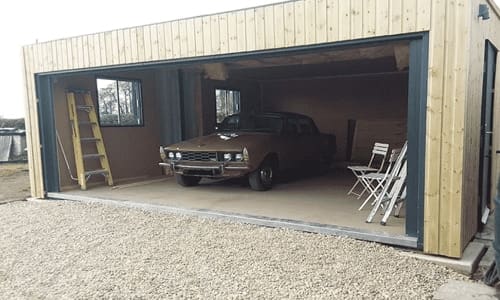 Do you need a place to store your car or motorcycle? A shipping container garage might be the perfect solution! Not only are they weatherproof and secure, but they're also an affordable option. You can even customize your garage to fit your specific needs.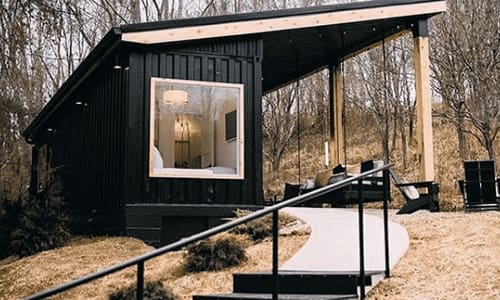 It's a very popular idea of homeowners to build something for recreation. In fact, since shipping containers are so common, many people have already purchased or rented one and made it into a vacation home. Some of the most interesting ideas include constructing a two-story container with balconies, a four-bedroom house with an outdoor kitchen and even putting a pool in the backyard.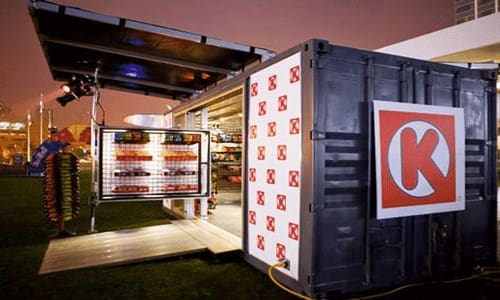 From small shops to big-box stores, just about any type of store can be housed in a shipping container. With some creativity, you can design a retail store that is both attractive and functional. And since the cost of using a shipping container is relatively low, this may be the most economical way to open a new store.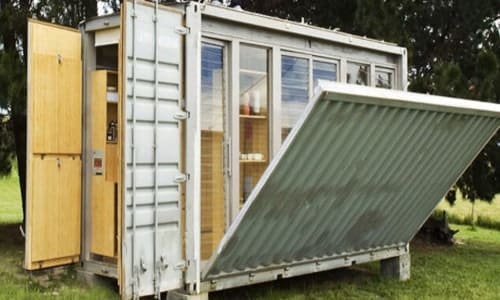 Shelters are one of the most prevalent demands today, owing to natural catastrophes like earthquakes and floods. Shipping container shelters might help protect you while also allowing you to make the most of what you have or buy in bulk for cost savings. The ideal answer for emergency shelters is shipping containers. They may be transformed into a variety of different emergency housing solutions, including interim camps, emergency caravans, and anything else in between.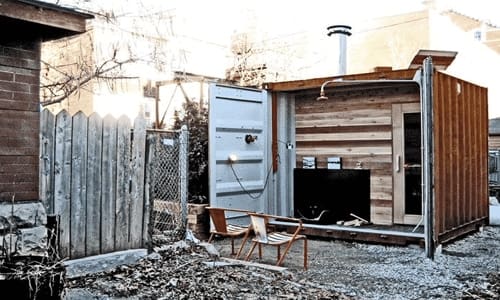 Do you need a place to relax and rejuvenate? A shipping container sauna might be just what you're looking for. With some simple modifications, you can create a sauna that is perfect for your needs. Whether you want a traditional sauna or something more unique, a shipping container is a perfect option.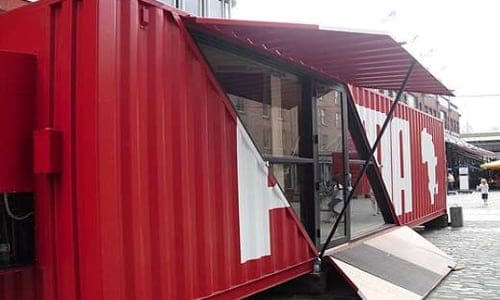 People are increasingly turning to small, temporary retail pop-ups in order to save money. Because people can not flock into shopping malls and because of safety concerns owing to COVID19, these little retail popping up shops are expanding across the world. As a result, branded and unbranded items may now be found on the street in a shipping container pop-up shop. These containers are cost-effective and maybe put up and taken down as needed. They can also be built permanently where there is a constant demand for consumers.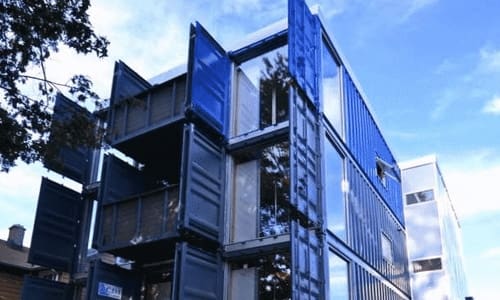 If you're creative, the possibilities are endless. People have turned these containers into everything from apartments to mansions. They've even been used as homes for displaced people after major disasters. Whether they are temporary or long-term options, shipping containers can make great living spaces for those on a budget.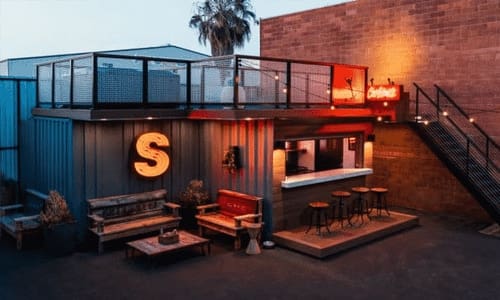 We've identified the ideal solution for your next party. Shipping containers are ideal because they may be utilized as bars, food trucks, and even houses! They're also simple to transport about, allowing you to take them with you wherever you go. And if that wasn't enough, shipping containers have been proven to raise property values by up To 20%. You won't find another building material like this one on the market today.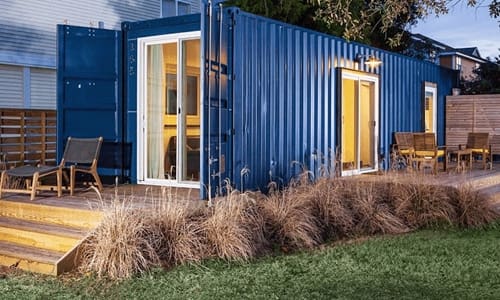 If you don't have the resources or inclination to construct a tiny house on your own, there is an easy solution. Buy a shipping container and use it as your foundation. Then coat it with plywood (or even wooden panels) and seal the surface before painting over it with waterproofing paint.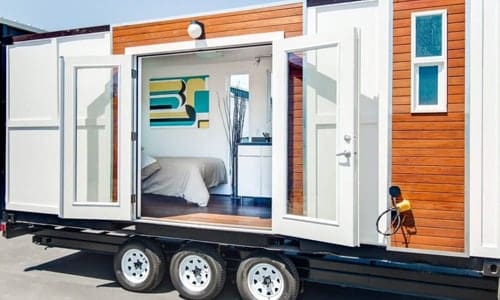 Perhaps you're searching for a camper shelter but prefer something more refined, then have a look at our containers! A 40ft shipping container is ideal since they may create that rustic outdoor feel while also providing enough room so there won't be any need to consider where next week's adventure will take place.