Factors To Consider When Buying A Shipping Container
Looking for a storage container for your business? Or maybe you're in the market for a new home and need some extra space? We have both new and used container in a variety of sizes to fit your needs.
One of the newest shipping container options is to use them to build your own space. Shipping containers(SC) are not only used for transporting items; they're also a green alternative to many businesses' recurring issues. Container Sales Group is a company that helps you purchase the best of either new or used shipping containers. You may read our reviews on our website to see how reputable we are.
The Container Sales Group is a Women-Owned Company that has extensive expertise in the area of New and Used Shipping Containers. Since 1995, we've been offering these goods to our clients, assisting them in resolving their storage difficulties across North America! Check out our selection of shipping containers for sale!
Have any questions about the Container Sales Group? Read our FAQ Section.
There are many factors to consider when buying new and used shipping containers. SC comes in a variety of styles, dimensions, and materials. It is important to know the difference between each type. Containers include: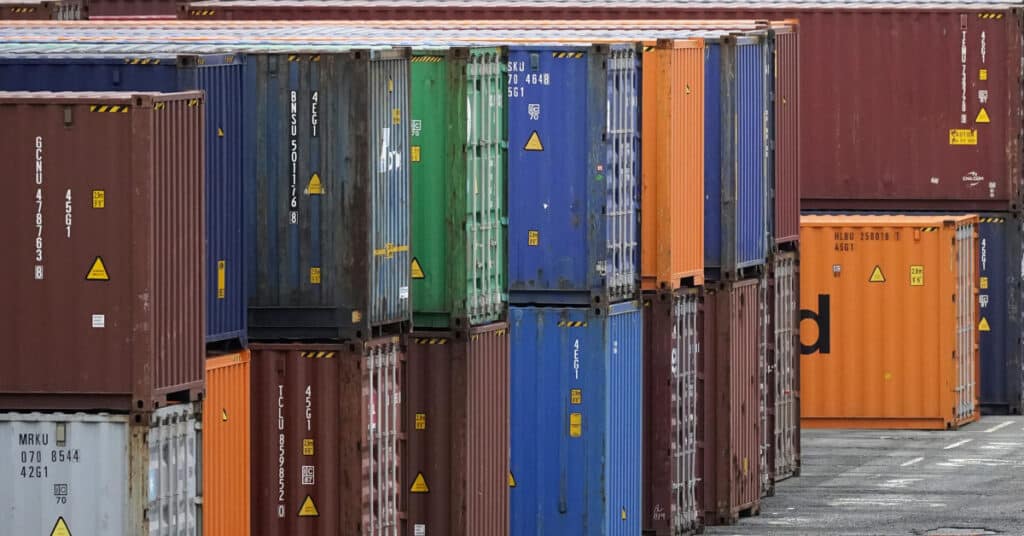 Types Of Shipping Containers:
The most common container on the market. A 20 feet long by 8 feet wide by 9 and 5/8 feet high with a 2/2 rib system.
A 40 foot long and 102 inches exterior-width metal box. That offers 64 cubic meters of storage space.
3. High Cube
A 40 foot long and 102-inch exterior width almost 13 and 1/4 feet interior height metal box with 96 cubic meters of storage.
A convenient way to carry tires and steel coils. Without using a flatbed trailer because the top of the container is open.
5. Refrigerated
Contain an insulated area that can be retrofitted with refrigeration equipment for perishable items or temperature-sensitive cargo such as pharmaceuticals.
6. Tank
This container can carry liquids, gas, and other bulk products. It is also equipped with ports for tank entry and removal.
Other Factors
There are several other factors to consider when purchasing containers: New, Used, Price, and quality are the other aspects. They vary in price depending on size, condition, manufacturer, usage history, modifications made, customization requests, shipping destination (domestic vs. international), desired delivery date, and the condition of the unit whether it is new or used.
SC in poor condition, have customization requests, or modifications made will be more expensive than those in excellent condition with simple requests. The size of the container chosen also varies in price depending on its use. Containers to ship overseas cost more than the ones used domestically due to shipping costs. Containers used for commercial or personal storage may vary in price depending on their use and location (i.e.: Chicago IL).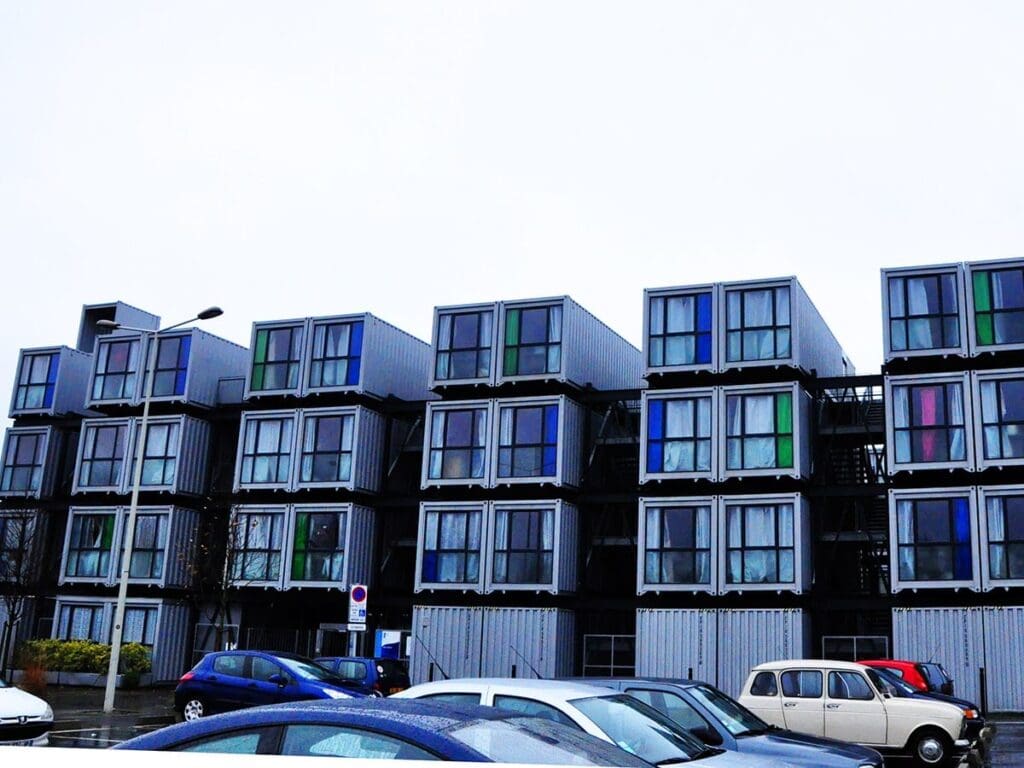 Customization Of Shipping Containers
Customization options include: High cube, open-top/flat rack, refrigerated, insulated walls, raised flooring system, power outlets throughout the container, air conditioning units attached to roof compartments, or exterior doors with ductwork running through the interior compartments.
When you're shopping for a shipping container, it's important not to look for something that has been customized or altered from its original state as these can have issues such as structural integrity concerns and general wear-and-tear from modifications. Buying used containers means they come without an initial tax on them, some companies will charge more for customization so know what the final cost would be with any added taxes before purchasing one.
New or Used containers for sale price should ideally cost less than USD 1000 over their base value due to extra fees such as delivery or customization costs. If a container costs more than USD 1000, it may be best to shop elsewhere unless the price gap is small enough to warrant the additional fees.
Delivery Time
Delivery time will affect the final cost of the shipping container. Containers can take up to 20 days for delivery depending on whether or not they are in stock where the buyer is located. Containers that need customization may also incur a longer lead time than average.
Bulk Orders
Bulk orders will affect the final cost of new and used containers. It is more expensive to order multiple containers at one time due to shipping costs and setting up the order itself. It should be ordered as close to when they will be needed as possible due to additional fees incurred from long-term storage, such as rent or insurance payments. Containers stored long-term may also incur dents or rust over time due to exposure to harsh weather conditions such as rain, snow, or extreme heat.
If you're interested in purchasing shipping containers for sale, Chicago, contact us online or through our telephone number (708) 639-4783.
Buying Brand New Shipping Containers
Be wary of terms like "brand new", or claims that containers will be delivered within one week, especially if the company is located outside of North America. If it sounds too good to be true then it probably is. Some companies advertise what seem like great deals on new and used containers but these offers should be verified by someone with expertise in shipping container purchasing before any exchange of money occurs.
If you don't have too much time on your hands then going with a new shipping container is probably your best bet as you won't have to worry about checking over the material to make sure it's up to standard. If you're prepared to spend a little extra and want to save money on an older model, buying used may be worthwhile.
There are several reasons why you should purchase new or not-so-old shipping containers rather than old ones of the same design. New containers have a significantly longer lifespan than used ones – up to 20 years. They're also more watertight and waterproof, making them ideal for outdoor storage.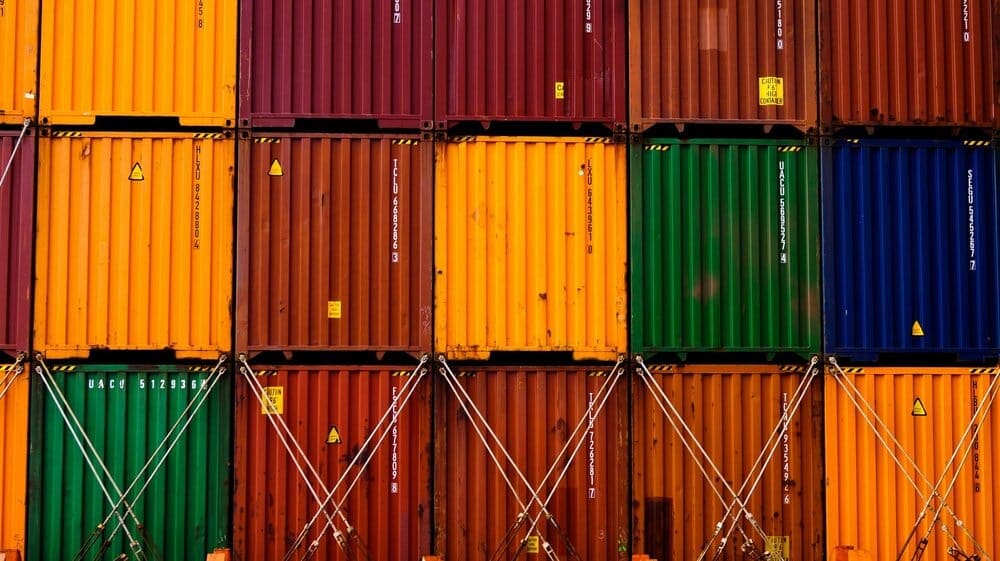 Cost of New Shipping Containers For Sale
The Cost Of New Shipping Containers is on average $2,200 to $4,000 for a new 40ft shipping container. Larger containers such as high-cube and 45ft will be more expensive than the traditional 40ft unit.
Be sure to check the cost of new shipping containers that are available for purchase. New Shipping Containers Cost will be higher than used units due to manufacturing costs associated with building a new container from scratch.
So, where can you get shipping/storage containers for sale? At Container Sales Group we have a variety of sizes, types, and conditions of Shipping Container. Check out our Used and New Shipping Containers for sale!
Buying Second-Hand Used Shipping Containers
When buying used shipping containers, it is important to note that they are considered second-hand products. SC should be checked thoroughly for structural damage and general wear and tear before purchase. It is advisable to have the container inspected by an outside company if one doubts its integrity. Since used containers are second-hand products it is advised to have the container inspected by an independent company.
Check that doors open properly and that hinges are not rusted or damaged, check pilferage sealant tape on door seams, inspect lids for dents or distortions which can cause them not to close properly – do this with a mirror under the lid if necessary. Also, check the corners of square-profiled containers as they are particularly vulnerable to damage.
To buy any used shipping containers from a company costs a lot less than what a brand new one would run you. Buying used means that there is no tax on the item, either – only the labor of delivery is added to the price tag.
Although container that have been used are less likely to be in perfect condition, if you can locate one that is only a few years old and has excellent waterproofing, it should still be fine.
You can find Used Shipping Containers For Sale In Illinois at the lowest possible prices by contacting us now for a free quote!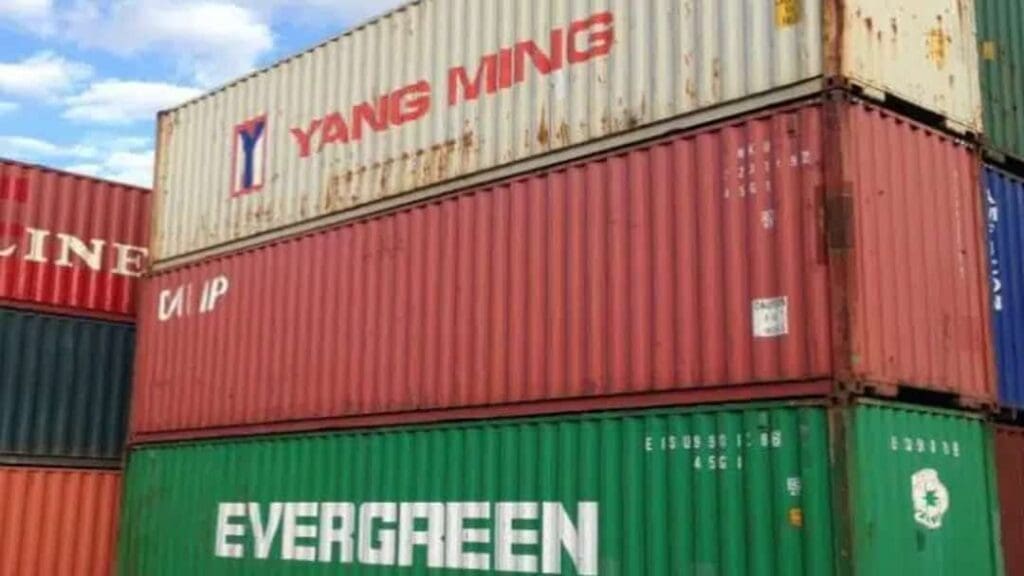 Cost of Used Shipping Containers For Sale
If you're located in Chicago IL and you know how much space you need, you can either buy a standard shipping container or repurposed one to your specifications. The prices for the used containers will vary depending on size, condition, and where they are coming from.
Used Shipping Container Cost is typically half of a brand new counterpart depending on these factors and can range from $1,000 – $3,500 per unit at most dealers.
A 20-foot storage container typically goes for between $1500- $2500+, while 40ft units usually start at around $3500+. If you're willing to spend more than that amount, however, you could find yourself in possession of an immaculate unit that has never even been used – although if the price is too good to be true then it may be wise to look into what's wrong with it before making up your mind.
If you are looking to buy a shipping container, Container Sales Group has the best selection of new and used containers at competitive prices. We have high-quality after-market accessories for sale as well so that our customers can keep their containers running smoothly no matter what type they need. Our staff is experienced in all things related to shipping containers – from selecting the right size and making sure your container will be delivered on time to helping you sell or purchase one of ours if needed. Whatever your needs may be, we're happy to help! Call us today for a free quote
Are you looking to buy shipping containers? The Container Sales Group has everything you need! Call us at (708) 639-4783 or visit our website for more information.
Popular Products For Shipping Containers:
Other Articles We've Hand-Picked For You: